"Steeling themselves, the pitiful remnants of the city's once proud populace descended. In the ancient halls of kingship they found the Dwarfs, now naught but gnawed bones and scrapes of cloth. And there they saw by the dying light of their torches the myraid eyes about them, glittering like liquid midnight as the rats closed in for the kill. The manlings stood back to back and fought for their lives, but against such implaciable ferocity and countless numbers of the verminous horde, their weapons were useless. The tide of monstrous rats flowed over them one by one, dragging them down to be torn apart, the yellow chisel-teeth sinking into their soft-flesh, the dark futted mass drowning their pitiful screams with their hideous chittering..."

—Translated from the Tilean tale "The Doom of Kavzar" also called "The Curse of Thirteen"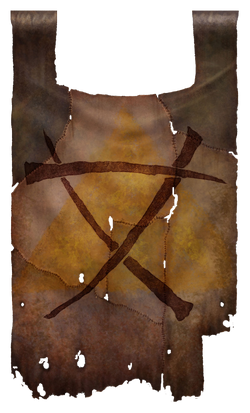 The Skaven, sometimes known as the Ratmen, the Ratkin or the Children of the Horned Rat, are a malevolent and diabolical race of large humanoid rat-creatures that inhabits a massive inter-continental underground empire known in their tongue simply as the Under-Empire, where at the very heart of Skavendom lies the horrific city of Skavenblight, the species capital city and the probable birthplace of the Skaven race. The Skavens as a whole are a cruel, treacherous and highly numerous species that have since spread their loathsome corruption to the farthest corners of the Warhammer World. From deep below the earth, these scavengers have built a vast Empire, whose military power and incomprehensible numbers has the potential to smother the kingdoms of the Old World in a seething tide of violence and anarchy. It is believed by all of Skaven-kind that the world is destined to be theirs, for they consider themselves the Supreme Master Race, undeniably superior in everyway to all the other races of the World.
Characters
Ad blocker interference detected!
Wikia is a free-to-use site that makes money from advertising. We have a modified experience for viewers using ad blockers

Wikia is not accessible if you've made further modifications. Remove the custom ad blocker rule(s) and the page will load as expected.